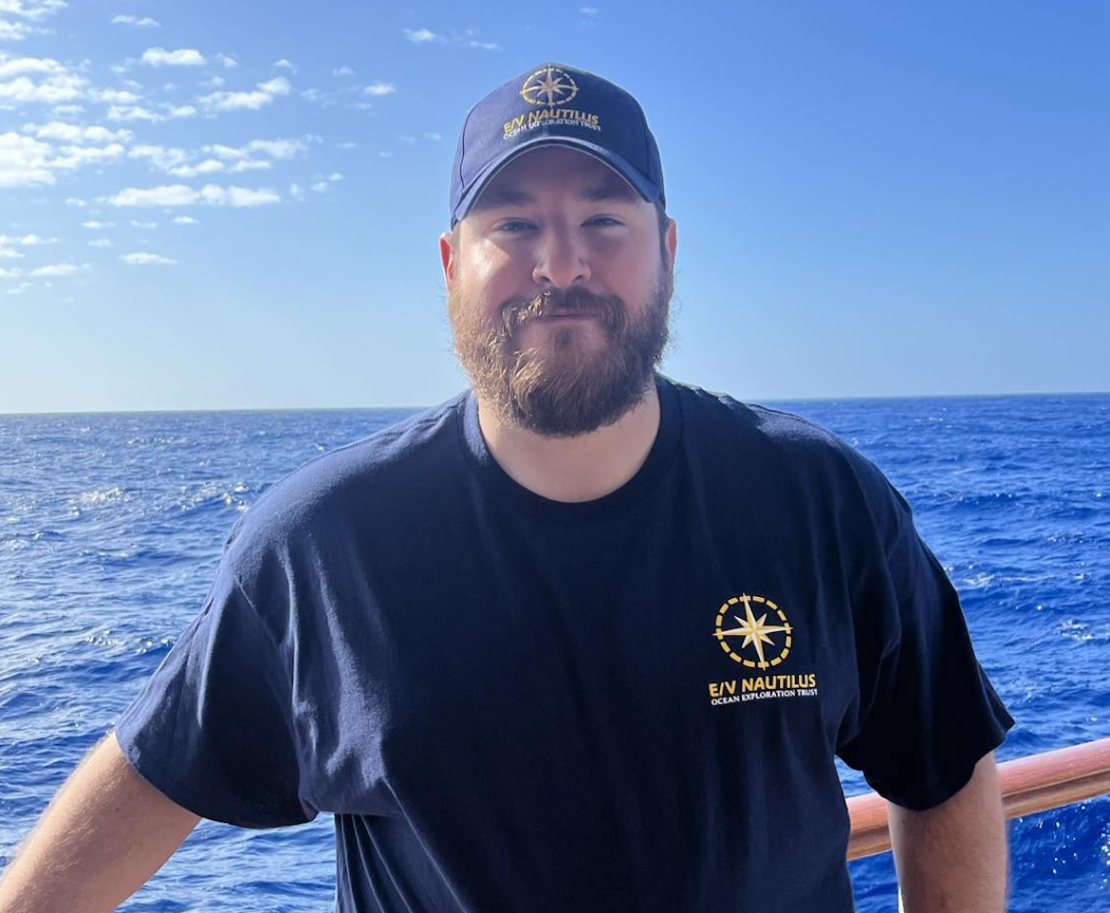 Meet Ocean Explorer Jose Cisneros
November 14, 2023
The Ocean Exploration Trust proudly welcomed NOAA EPP/MSI CCME-II Scholar and UTRGV graduate student Jose Cisneros to the Corps of Exploration as part of the Science & Engineering Internship Program. This internship program supports community college, undergraduate, and graduate students in building professional workforce experience and exploring STEM-related careers that connect to research themes like robotics, ocean science, education, and exploration. Jose is joining E/V Nautilus for our NA157 expedition as a seafloor mapping intern. Read the Nautilus Live Blog Post about Jose.
---
Taking a Passion for Healthy Oceans to an Invaluable Internship Experience
November 7, 2023
During Fall of 2023, CCME-II Scholar and University of Texas at Rio Grande Valley (UTRGV) graduate student Geaceli "G" Orive participated in the NOAA Experiential Research and Training Opportunities (NERTO). Geaceli is interested in place-based conservation, a topic that enhances the scientific understanding of human interactions with the coastal environment. Geaceli interned at the Southeast Fisheries Science Center (SFSC) in Pascagoula, Mississippi, which is a branch of NOAA's National Marine Fisheries Service (NMFS). Her project involved analyzing the changes in Sargassum habitat community structure from offshore to inshore areas in the northern Gulf of Mexico (east to west). Read more about Geaceli's adventures on our Scholars Blog.
---
CCME-II Scholar is working to increase public use of NOAA's red tide forecasts
October 12, 2023
NOAA EPP/MSI CCME-II Scholar and FAMU PhD candidate was recently featured in an article written by Mark Parker of The St. Pete Catlyst. The article focused on how the National Oceanic and Atmospheric Administration (NOAA) is working to discern the effectiveness of its red tide forecasting tool, particularly among underserved communities. In addition to the potential for her research to improve the efficacy of scientific tools such as the HABF as public information tools, FAMU PhD candidate Ashley Lacey shared her views on the importance of being someone that young people from underrepresented communities can see as they start to consider career opportunities. READ THE ARTICLE
---

CCME-II Scholars Train Aboard the RV Weatherbird II
July 18, 2023
FIO deployed the R/V Weatherbird II with NOAA CCME-II scholars onboard to conduct field sampling as part of the 2023 CCME-II Center-Wide Core Competence Training.
---